DANDELION
Line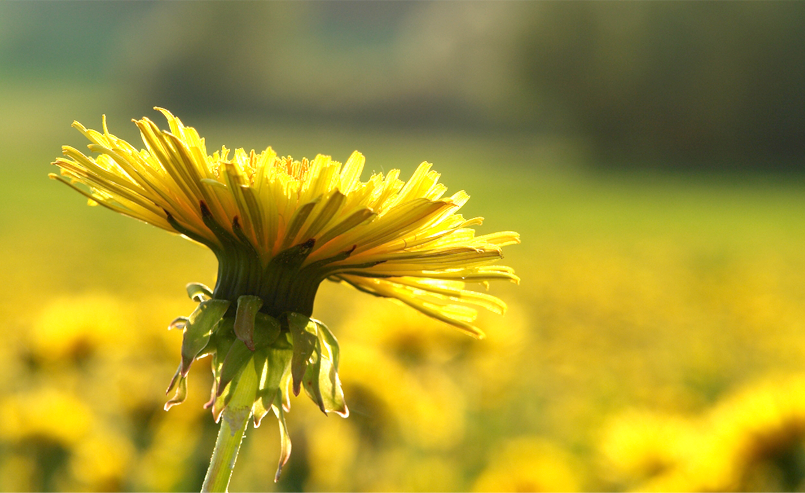 SKINATURE DANDELION will make your skin breath with life
Plants used in the fermentation that are put in DANDELION lines are to be fully rooted in capturing the vitality of nature, stems, leaves, flowers, seeds, fruits, etc. consists of plants with a strong life force of plants in each region. SKINATURE professionals are very sophisticated in extracting the active ingredients from the plants and combines a full product line of DANDELION. They have carefully selected the ingredients that are mixed, in order to put a comfortable soft texture and flavor to the nature, and perfectly blends into the skin. As such, each of the products are made of superior technology, achieving glowing skin, skin regeneration, cell growth and promotion, including excellent skin absorption and superior efficiency.
Nature's mystical aura, DANDELION line
Skin care and a passion for plants that have mystical powers in nature, has inspired longing for beauty. This vision has had the team of SKINATURE to pick the most effective ingredients to an extent where our technology can permit. Harmoniously mixed and concentrated ingredients are solutions that are customized to address the specific problems of the skin to be created. The nutrient-rich moisture that is unique to the SKINATURE DANDELION brand will make your skin glow.
Natural fermentation, a formula that is unique to SKINATURE: Phytostem-5
Phytostem-5 is a unique proprietary formula SKINATURE are four types of plant cells containing a patented stem cell cultures around the DANDELIONs. The efficacy of descending DANDELION recipes handed down from Oriental herbology are known to have superior capabilities to improve the skin anti-inflammatory action.